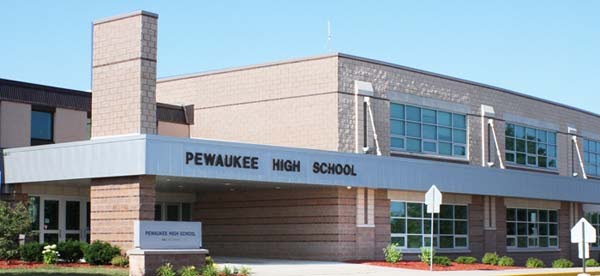 Made up of four separate schools that encompass early childhood to the 12th grade, Pewaukee Schools surround a central parking lot ornamented with trees and grass. There are two gymnasiums in the high school, and one in each of the other school buildings. The district has one football field with a track surrounding it and a soccer field. Pewaukee Lake Elementary school serves students from early childhood to 3rd grade. Horizon Elementary encompasses grades 4 through 6. Asa Clark Middle School educates the 7th and 8th grades. Pewaukee High School (PHS) is the high school, serving grades 9 through 12.
Pewaukee is also home to two Roman Catholic grade schools: Queen of Apostles School, which began in 1868, and St. Anthony's on the Lake. Both serve students in kindergarten through 8th grade.
Waukesha County Technical College (WCTC), part of the Wisconsin Technical College System (WTCS), has a main campus located in Pewaukee.